Quality sound and versatile features were once used to be the two significant challenges for the market of speakers. But then thanks to the technology which has made it possible to accomplish these trials and taken it to a level where one gets lost at the time of getting their real-time experiences.
Now as we move forward and take into account the present scenario; the evolution of 'Smart Speakers' is gaining quick worldwide popularity. Undoubtedly, another miraculous innovation by our great IoT Professionals!!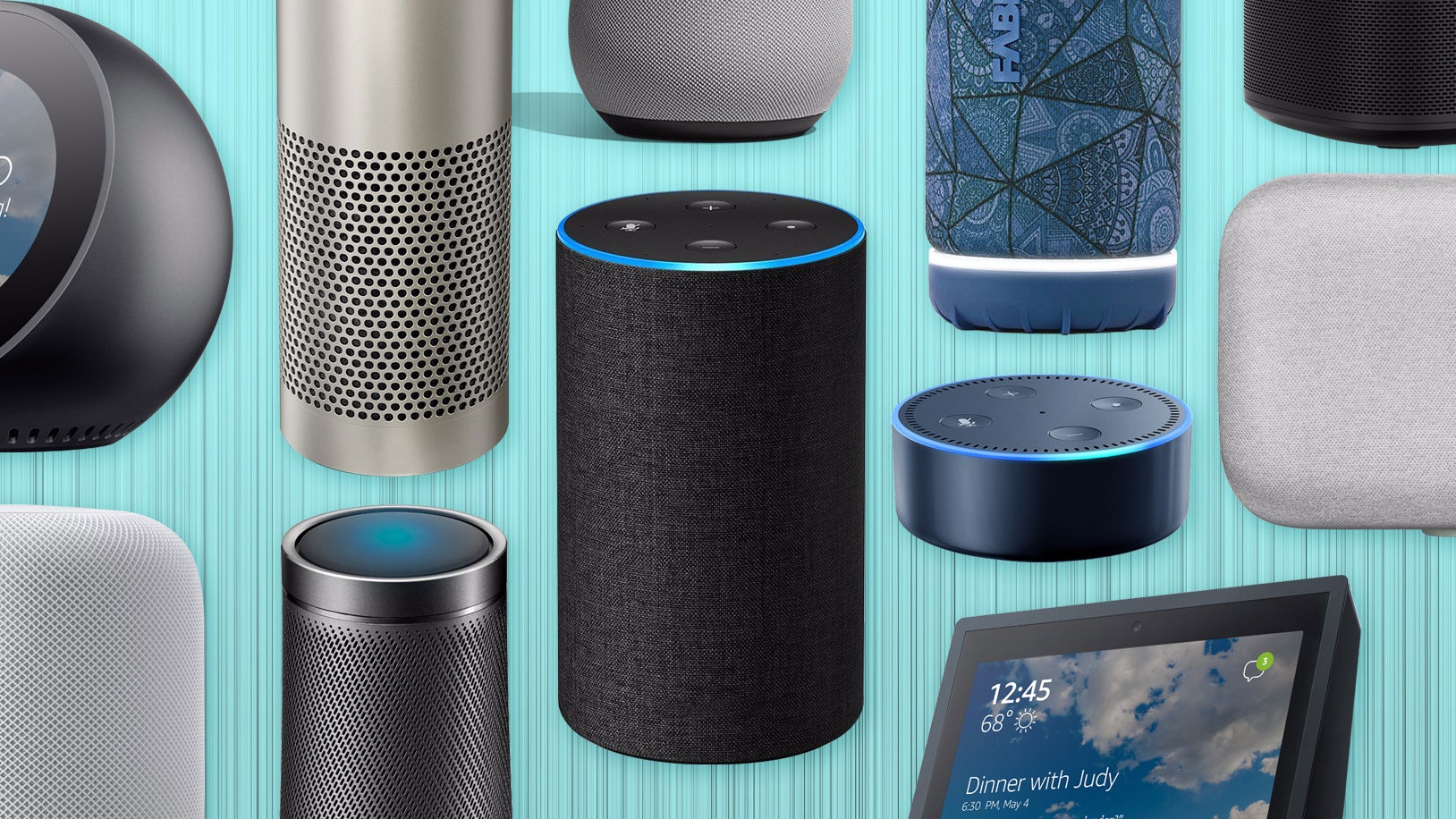 While surveying the market, we have come across mainly three podiums of the smart speakers, integrated with voice assistants to be managed and controlled via simple voice commands.
Amazon Alexa – Echo range
Google Assistant – Google Home devices
Apple's Siri – Homepod
Smart speakers available by these brands are available in various sizes, shapes, and colors. On the other hand, some third parties are also working at their best to make their speakers compatible with these voice assistants. For instance, 'Sonos' has also launched smart speakers that work with Alexa, while the support of Google Assistant will be arriving soon later this year.
Well, if you are one of those who still didn't get a chance to experience the marvels of the smart speakers or unaware of the remarkable features it holds, well, here we are to give you an overview of it and guide you to how to buy smart speakers to enjoy its astounding features to the fullest.
Let us look at its fascinating features first.
Reasons to Buy Smart Speakers:
Connecting to the internet, smart speakers are capable of playing your favorite music from the online sources.
With a built-in microphone, you can speak to your smart speakers and verbally ask them to raise or lower the volume, skip the track, play or stop the music and much more.
Smart speakers can also facilitate you with some other very impressive utilities like reading out the calendar for the upcoming events, let you know about the weather and even read you the news.
In addition to the Wi-Fi connectivity, smart speakers also accompany Bluetooth options which offer you to stream music directly from the compatible tablet or the smartphone.
Other than the voice recognition and controls, smart speakers can be your home assistant as well. Yes!! It can synchronize with your smart TV, Smart Thermostats, light controls, translate language, set timers and reminders, and much more. Here it is important to mention that in some cases you need to bear some extra cost in order to have integration with an external device.
How to Buy Smart Speakers:
The foremost thing to consider is that which digital community you belong to? Amazon, Google or Apple? Most of the models of the smart speakers need to be connected to your tablet or phone using smart applications to perform all the necessary functions. So, its compatibility with your handset is extremely important.
Next is the quality of the sound you require. Obviously, everyone does ask for excellence. So you need to choose it very carefully. In this regard 'Sonics' and 'Google Home Max' are performing at their best.
Since smart speakers are coming in various size options, you will have a wide variety to choose from. Keep in mind the area you want your smart speakers to be installed.
While selecting your smart speakers, you need to look forward to the future. As this is just the beginning and we expect much more outstanding features to be announced in the near future.
List of the Best Smart Speakers:
A wide variety of speakers have hit the markets, performing and competing at their best. However, here we have compiled a list of Best Smart Speakers which can give you better ideas and an open house to make the right selection.
Smart and affordable
Alexa voice control
Bluetooth and Wi-Fi capabilities
Armed with seven microphones
Hand-free calling and messaging
Excellent sound quality
Compact and stylish
Solid construction
Powerful audio performance
Rich bass
High Siri accuracy
Robust built
Powerful sound
Equipped with six microphones to pick your voice
Alexa powered speakers
Also works with Spotify
Small design
Works with Alexa
Hand-free calling and messaging
Easy to use and affordable
Compatible with other smart devices at your home
Connectivity via Bluetooth or audio cable
Wi-Fi connectivity
Bluetooth support
Google Assistant incorporation
Google Chromecast compatibility
Fine sound
Affordable
Bluetooth and Wi-Fi connectivity options
Supports mobile hotspot
Plays music from music from Amazon Music, Spotify, Pandora, iHeartRadio, and TuneIn.
Battery operated
Provides 9 hours of continuous playback time
Capable of providing weather reports and read news
Wrapping up:
Well, you may find numerous options in the market other than the ones that are mentioned above. Go with your preferences as no matter what appearance or style you choose, they all will surely going to impress you in a number of spectacular ways.